Interpening Course Overview
Interpening
[In-terp-en-ing]
Interpreting Terpenes
The Art and Science of the Cannabis Sommelier
The world's first cannabis sommelier program created to help you evaluate flower quality and predict effects.
Interpening is a solution to the cannabis industry's most significant issues because it empowers Interpeners to identify the quality and effects of cannabis without a lab test, product description, or vague categories like Indica or Sativa.

Understanding the complexity of cannabis effect types through their aroma spectrum is the unique art and science to becoming an Interpener.
Interpeners overcome the complexities of cannabis flower by evaluating the overall quality and predicting the effects based on aroma profiles and sensations.
As a sommelier tastes, smells and identifies wine varieties, an Interpener achieves the same with cannabis. Throughout the course, you will learn about the similarities between cannabis and wine and how the process of interpening cannabis quality, flavor, effects, and more was inspired by the culture of sommeliers.
An Interpening Certification will help you:
Accurately determine flower quality without a lab test
Pinpoint the psychoactive effects of flower within the sedative to stimulating spectrum
Become proficient in cannabis terminology, anatomy, and speciation
Navigate the many myths and challenges within the cannabis industry
Guide patients, customers, family, and friends how to select the best flower for their needs
Separate yourself from other job applicants with a Certification from Trichome Institute
Interpening explores new and unique concepts that most people typically find unfamiliar. The course and book unveil exotic topics from the perspective of a cannabis sommelier involving appellations, terroir, and typicity. In addition to cannabis anatomy, Interpening is the first cannabis education program that investigates micro-seeds and undiscovered trichome types. Above all, the most distinctive aspect of Interpening is unlocking your trigeminal nerve to identify the effects of cannabis. The skills you will learn throughout the Interpening program will allow you to confidently overcome the indica-sativa dilemma, speciation controversy, and other challenges.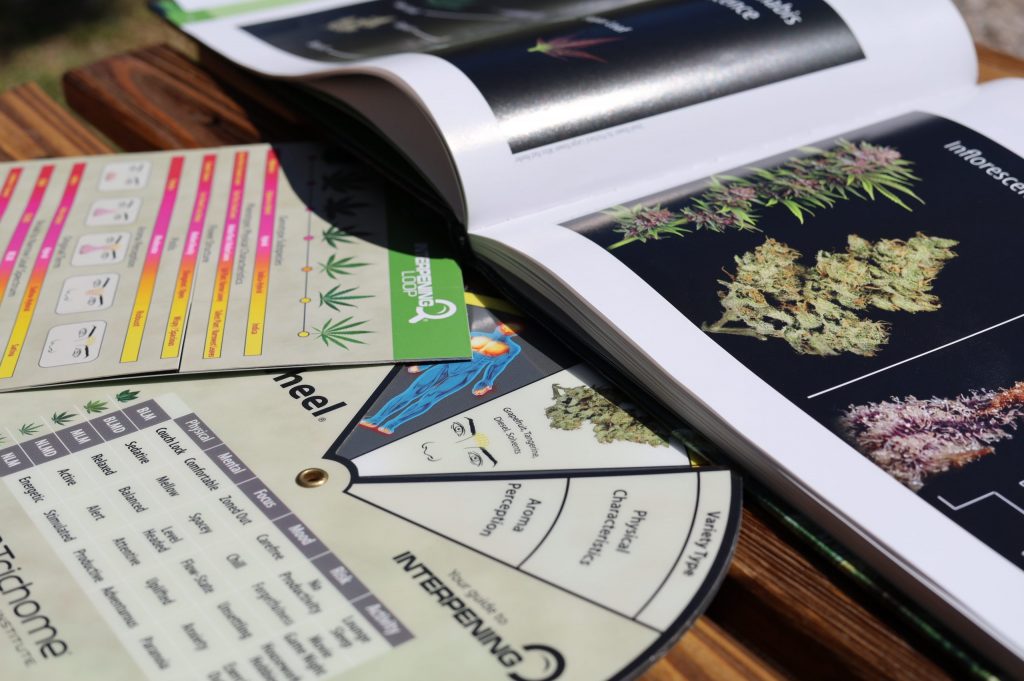 Outstanding course for those with a passion for cannabis knowledge and love of the plant. Takes evaluation for quality to another level. I am inspired and and motivated to learn more and am eager to participate in Level 2. Thank you Trichrome Institute. ⭐⭐⭐⭐⭐
Outstanding course with a boat load of information for the cannabis lover. I will for sure use this in my everyday level at the dispensary level and also on my personal journey as well! Everyone who has a passion for cannabis should take this course. ⭐⭐⭐⭐⭐
Since taking the Interpening course I have never looked at the plant the same. This is the most in-depth and educational course I have ever taken on the plant. From its origins to how we can interpret its effects before consumption this course covers it ALL. ⭐⭐⭐⭐⭐
Click on the unlocked sample lessons below to preview the course ↓