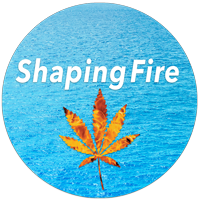 Evaluating Cannabis Qualities
Everybody knows cannabis they like when it is presented to them, but few have the experience to delineate in detail its many attributes. On this week's episode of Shaping Fire, podcast host Shango Los speaks with Max Montrose, founder of The Trichome Institute about judging cannabis quality for oneself, for cannabis cup competitions and the sommelier-like Interpening certification for cannabis.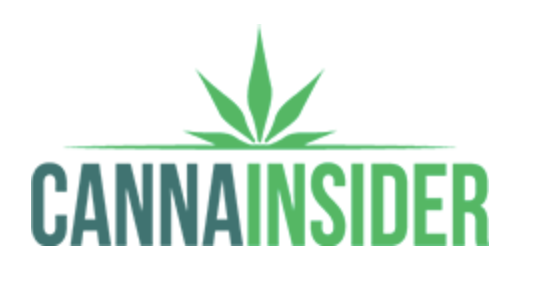 In this interview with Max Montrose, founder of the Trichome Institute, we explore how his education materials are helping budtenders and students of cannabis get valid and useful information. We also discuss how to use your sense of smell to identify good cannabis.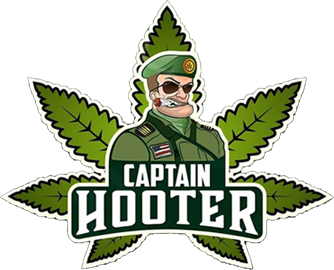 It's COOKING WEEK at the Wake and Bake show and today I am THRILLED to have the Chef, educator, and creator of the new "Cooking with Cannabis" course at the Trichome Institute, Chef Brandon Allen. Today we have a great conversation about his new course "Cooking with Cannabis", which I am in the middle of learning right now... You will get your first taste of his wide range of cannabis knowledge, all wrapped up in a puff pastry of fun! We barely get going and 2 hours went by...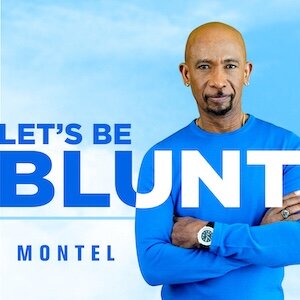 On this episode of Let's Be Blunt, Montel talks with cannabis sommelier, Max Montrose. Max is the Co-founder and President of the Trichome Institute, a cannabis education company that among other things, teaches the method of "interpening", which he defines as the art and science of the cannabis sommelier; evaluating flower for total quality control, psychotropic effects, and a variety type designation. Max is also an expert on psychoactive cacti types from around the world and a lover of all things Mother Nature has to offer.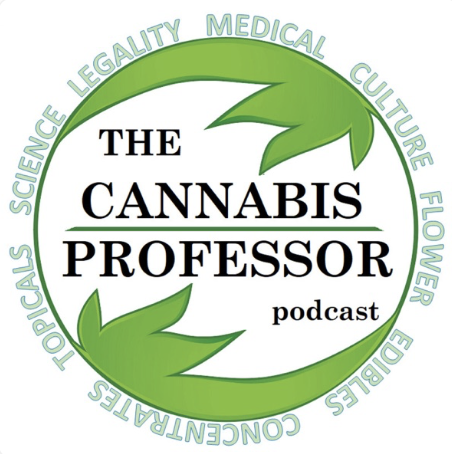 Join the Professor and Chef Brandon Allen - 2017 High Times Top Chef  and Director of Research and Development for the Trichome institute - as they discuss cannabis education and the Trichome Institute,  the pursuit of health and success, and how food can reveal more about cannabis while cannabis can also reveal more about food.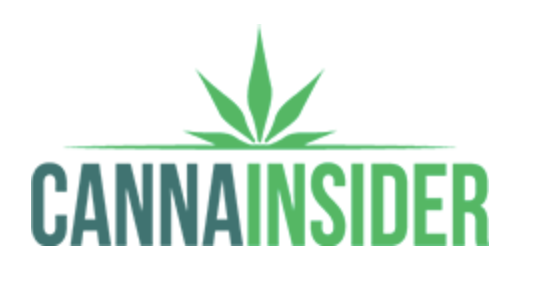 Just as a sommelier helps wine enthusiasts understand the most optimal way to experience wine, a master of interpening has studied the art and science of cannabis to helps their clients make the best choices for their needs.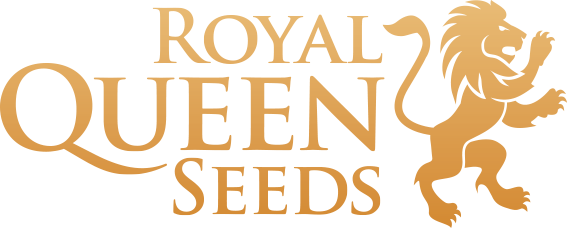 In this interview chef and cannabis educator Brandon Allen opens up about his fascination with cannabis and its effects on the endocannabinoid system, and shares his extensive knowledge of cooking with weed. Years of experimentation with different methods give him unparalleled insight into infusing things with cannabis.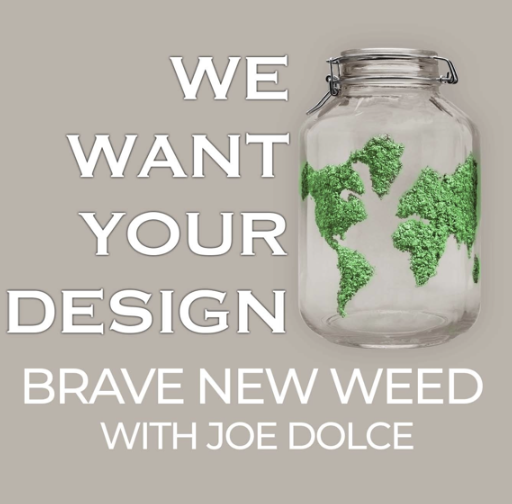 Hemp gets no respect -- until now! Trichome Institute's Max Montrose and Project Hemp Flower's Chris Fontes will change your mind about this humble and much maligned flower. This episode is sponsored by Trojan Horse Cannabis, makers of edibles and tinctures with 100mgs CBD and 10mgs of Delta-9 THC per serving. These are are legal hemp products that can be mailed to you and will get you gently high.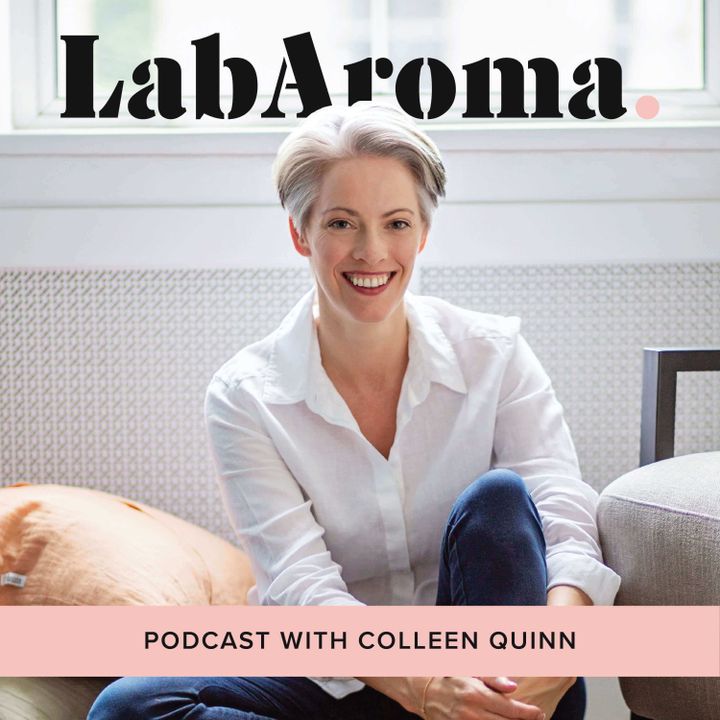 Max Montrose takes us way beyond the common cannabis misconceptions and helps us understand its complex chemistry and magic. Max created Interpening, the art and science of the cannabis sommelier- a method he claims can identify more about what's in a sample than many lab tests can provide, offering new ways of appreciating, classifying, and benefiting from the plant.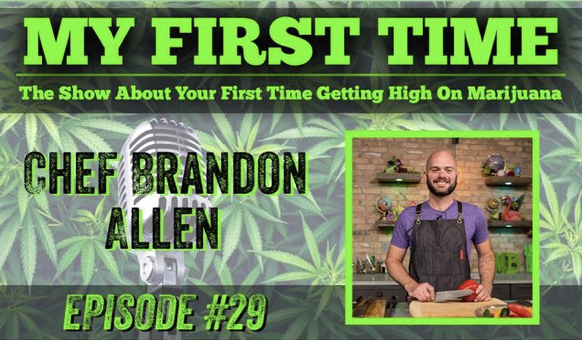 Chef Brandon Allen shares his experience getting high for the first time on DRO TV.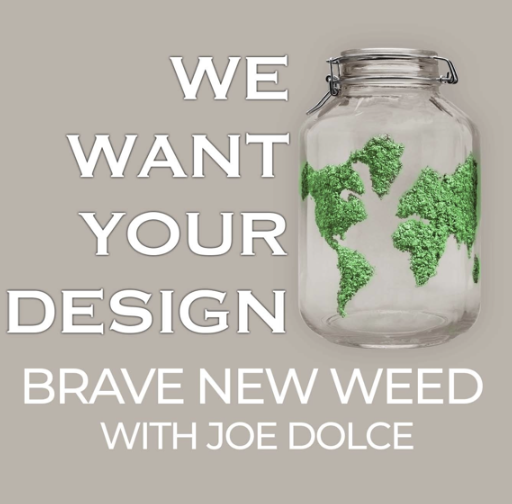 Max Montrose, founder of The Trichome Institute, trains students to become ganja sommeliers. His "interpening" course guides you how "read" and predict a flower's effects by smell and taste. This is Next Level Cannabis.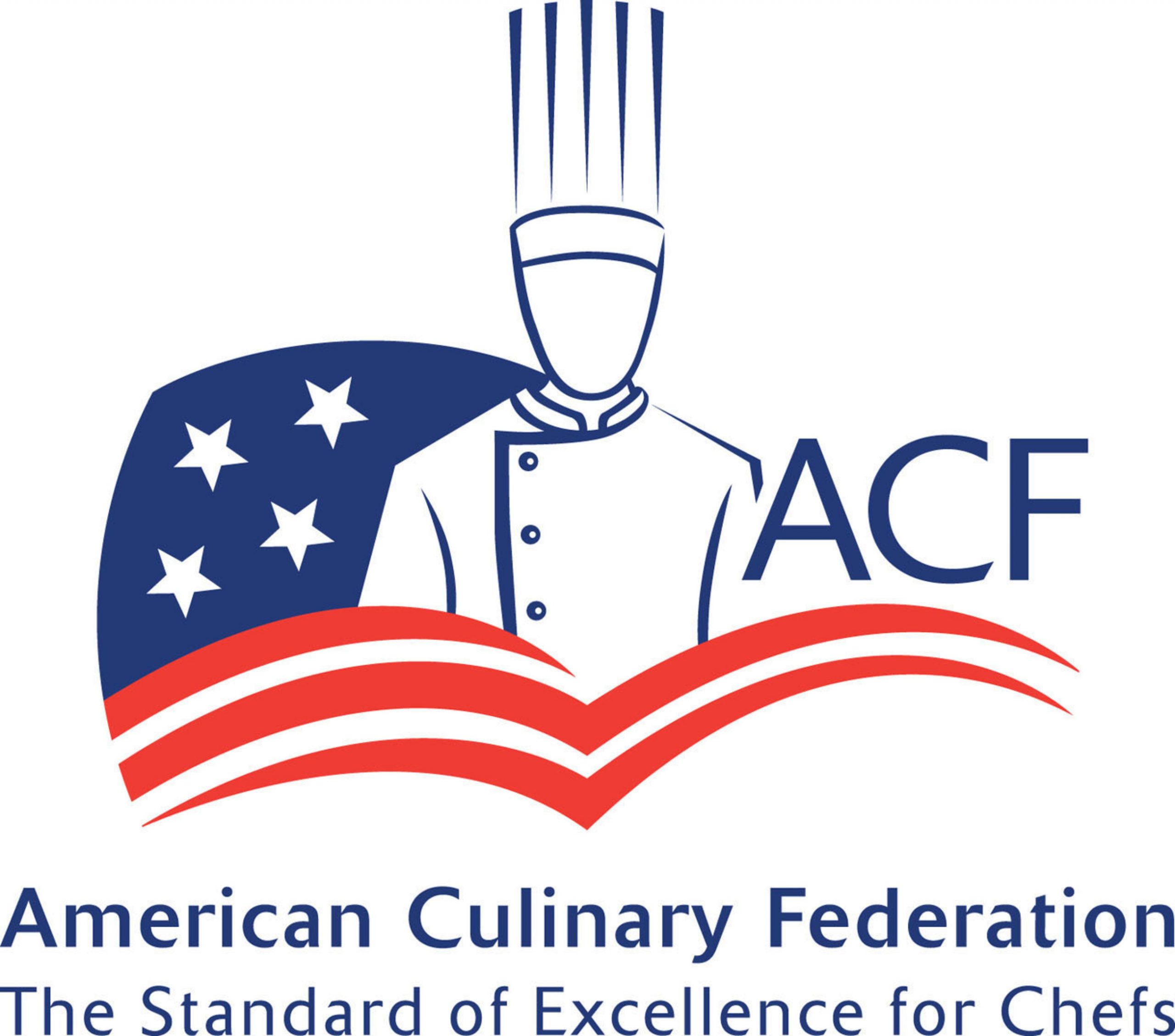 See how to utilize cannabis in food and beverages, as well as information about the cannabis plant, extractions, dosing, THC vs CBD, food safety, myths, and tips related to working in the fast-growing Culinary Cannabis industry. *As cannabis is not federally legal in the USA, no legal or medical advice will be implied or offered during this session.

Outlining the essential information all budtenders should possess when interfacing with a wide spectrum of clientele - from medical patients to adult-use consumers - Trichome Institute's Max Montrose makes the case for more comprehensive cannabis education and training in the retail sector. As an example, he breaks down the process of how cannabis edibles work and are processed in the body - information that is often unclear or unknown to many budtenders and consumers, and as a consequence, results in unpleasant cannabis experiences.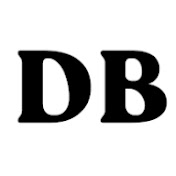 This video is intended to present education about legal, medicinal psychedelics for a variety of therapeutic and wellness effects. Psychedelics remain illegal under federal law. We do not advocate for, endorse, or intend for this video to be used to violate federal law.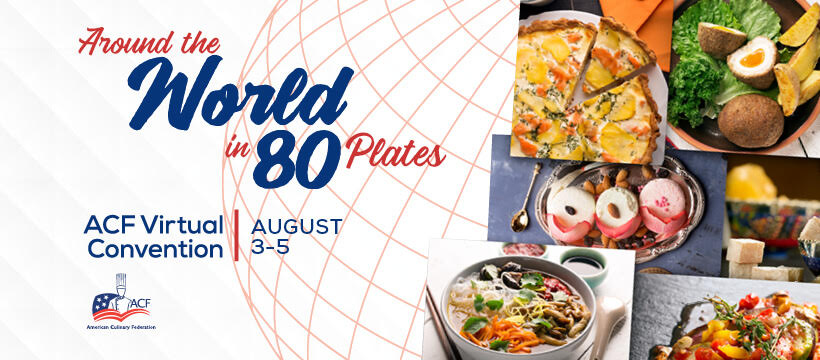 Join Chef Brandon Allen behind the scenes filming what will be an edited video that will be featured during the American Culinary Federation Virtual Convention!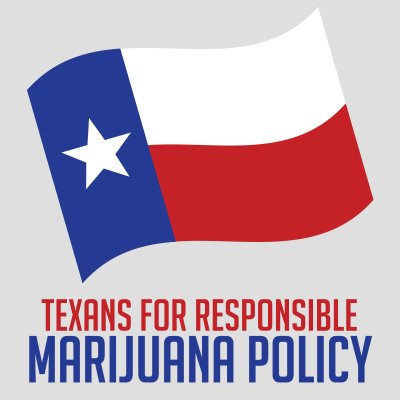 Join Chef Brandon Allen as he demonstrates how to prepare infused recipes that highlight cannabinoids, terpenes, and various infusion methods. Throughout the presentation, Chef will dive into the art and science of cooking with cannabis and explain the elements required to be a cannabis chef. Chef will discuss the cannabis plant, extractions, dosing, THC vs CBD, myths and tips related to working in the fast-growing culinary cannabis industry.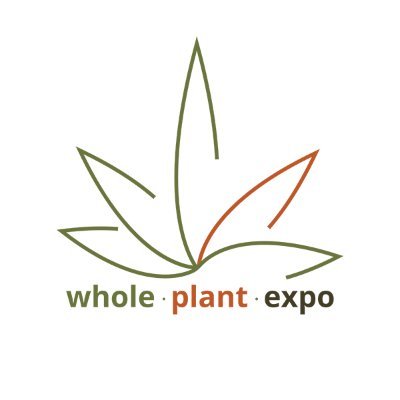 The ideas that THC equates to effect, testing certificates of analysis provide quality patient data, or all cannabis plants are either Indica or Sativa are thankfully diminishing rapidly. The complexity of cannabis types, their health, and vast chemical differences deserves sincere exploration and not necessarily in the lab. "Interpening" - the art and science of the cannabis sommelier - helps patients select cannabis based on its specific quality and unique effect type without a need for lab testing.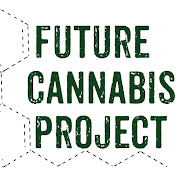 Cannabis Sommeliers and Science, from the Appellations Symposium presented by the International Cannabis Bar Association (April 2, 2020) (canbar.org) Max Montrose, Founder, Trichome Institute Swami Chaitanya, Founder, Swami Select Eleanor Kuntz, Co-founder, LeafWorks Alec Dixon, Co-founder, SC Labs Anne Kelson, Kelson Law Group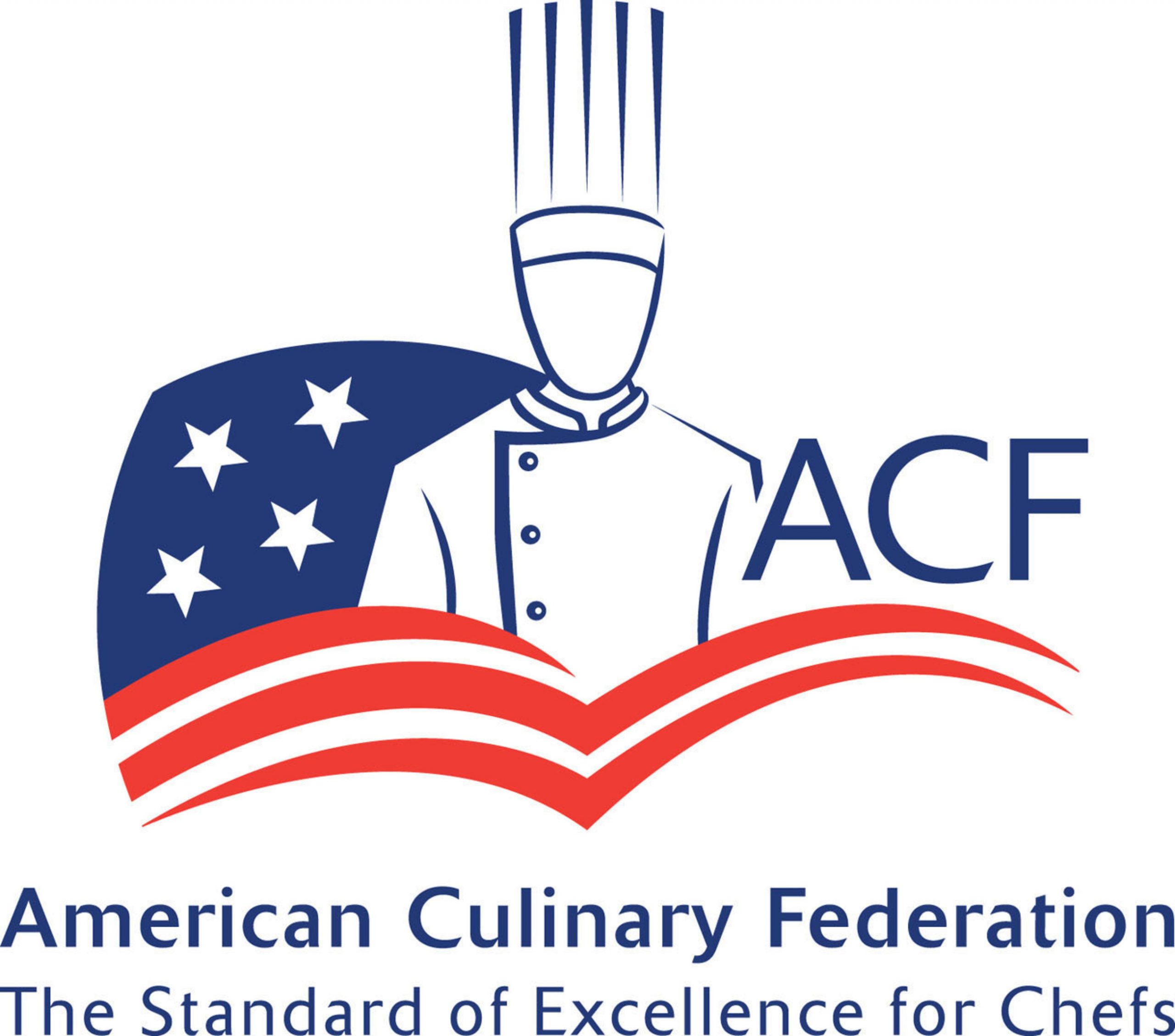 April 20th's Panel of Chefs and Cannabis Experts will discuss what interested chefs should know about Cannabis. We will discuss the cannabis plant, extractions, dosing, THC vs CBD, to food safety, myths and tips related to working in the fast growing Culinary Cannabis industry.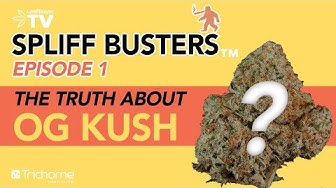 OG Kush is the most popular strain of Marijuana today, but the true history of OG Kush is widely contested.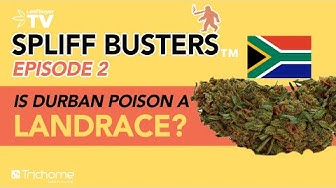 In this episode of Spliff Busters, we'll break down some of the most misconstrued cannabis terminology. What is a landrace? What are the real differences between sativa and indica plants? Is Durban Poison really a pure sativa, and does it actually come from Durban South Africa?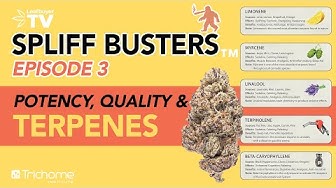 Most cannabis consumers judge cannabis quality based on THC percentage and strain name, but what they should be shopping for is pungency— the olfactive sign that terpenes are present in the cannabis.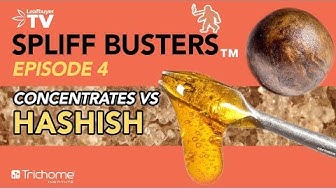 Hashish, the removal of glandular trichomes from the cannabis plant, is an ancient art, but hash is becoming a lost art with the craze of concentrates in the United States: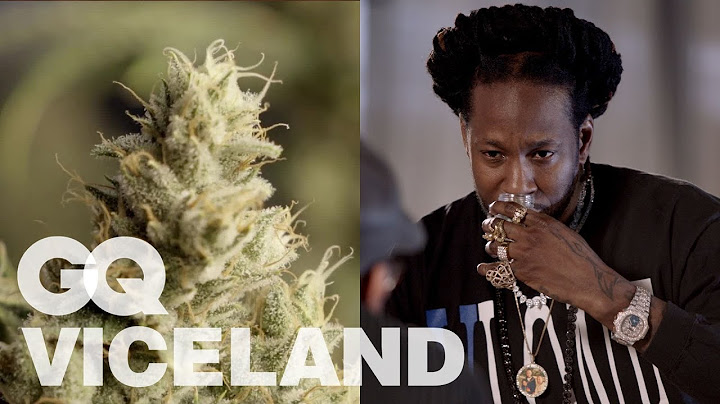 2 Chainz meets weed chef and interprener Brandon Allen and taste tests some of the finest marijuana available. Watch more MOST EXPENSIVEST on VICELAND.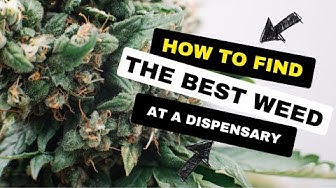 Want to learn a lot about cannabis without navigating the abundance of misinformation on YouTube? Check out the Cannabis for All playlist and start learning for free!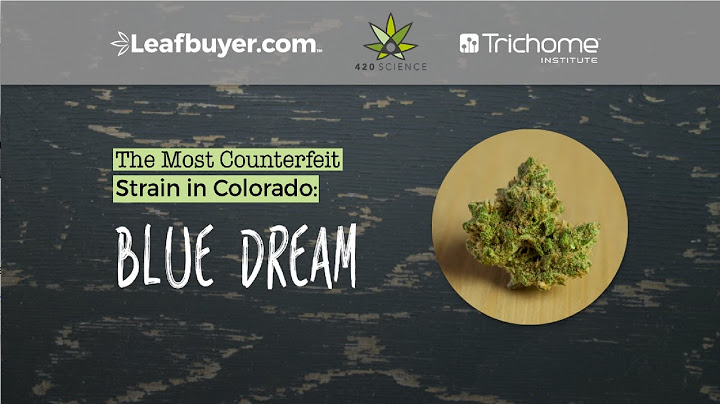 Join Leafbuyer, The Trichome Institute, and 420 Science as we dive into the Strain Name Dilemma! When dispensaries need to quickly sell marijuana flower, they may slap on a more popular strain name like Blue Dream or Girl Scout Cookies. Legal marijuana is still a budding movement, so the average cannabis consumer is, unfortunately, under-educated about the differences between strains AND how to identify bad (moldy, unflushed, etc.) cannabis. Luckily, Max & Gary are here to help!