The Top 5 Favorite Cannabis Strains of Trichome Students
We sent out a survey to thousands of our students with three simple questions
What's your favorite strain?

How do you like to enjoy it?

What kind of effects do you usually experience?
The responses were incredibly enlightening!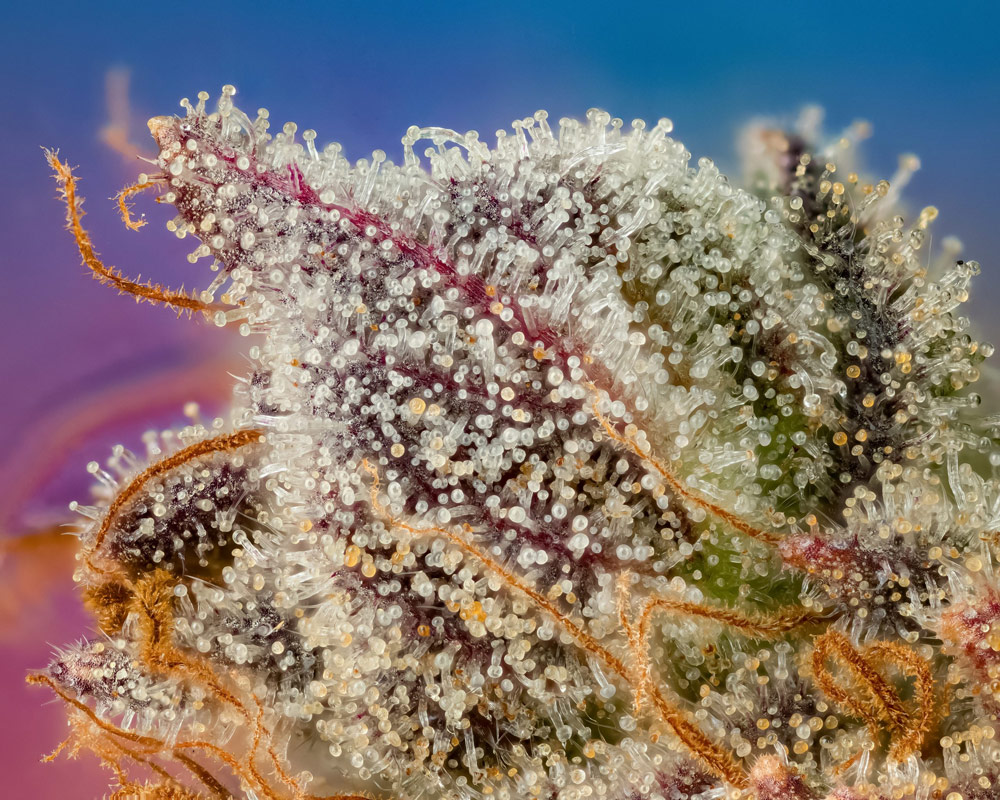 Now, some of you may be wondering why Trichome is asking folks about their favorite strain name! Several of you emailed us back asking if the email was a joke!
In reality, strain names will never disappear, and everyone should be okay with that. Although there can be significant differences in the effects of a strain depending on cultivation methods, the environment, genetic stability, and other factors, there is usually a consensus. Just remember that a consensus doesn't mean science; it just means that some people agree. Many of those experiencing the same effects could be due to the placebo effect of strain reviews and vague speciation categories like Indica and Sativa.
Below are the Top 5 Favorite Cannabis Strains of our students.  The tally is based on the amount of individual people that wrote in the same strain.  Of the 254 submissions there were 163 unique strains identified.  The survey didn't have any strains listed to select from; all answers for strains and effects were fill in the blank. Included in each breakdown is the information about the strain from Leafly, a photo of the strain,  and the most commonly described effects on our students.
Top 5 Favorite Cannabis Strains
Blue Dream comes in number one with 9 votes

Gelato and Durban Poison tie for second with 7 votes each

Gorilla Glue and Northern Lights pair up for third place with 6 votes each
Blue Dream:
Blue Dream is a Sativa-dominant Hybrid marijuana strain made by crossing Blueberry with Haze. This strain produces a balanced high, along with cerebral stimulation and full-body relaxation effects. Blue dream is 18% THC but has a low CBD percentage, making this potent strain a fan favorite of both novice and veteran cannabis consumers. In terms of flavor, Blue Dream is reported to smell and taste like sweet berries. Medical marijuana patients often use Blue Dream to treat depression, chronic pain, and nausea symptoms. According to home grow enthusiasts, this strain has an average flowering time of 67 days and is best suited to grow using the Sea of Green method. Blue Dream originated in California and has since achieved legendary status among West Coast strains and has quickly become one of the most searched-for strains in the Leafly database. The average price per gram of Blue Dream is $20. Strains similar to Blue Dream, Blue Dream CBD, Double Dream, and Blue Magoo. ~ Leafly.com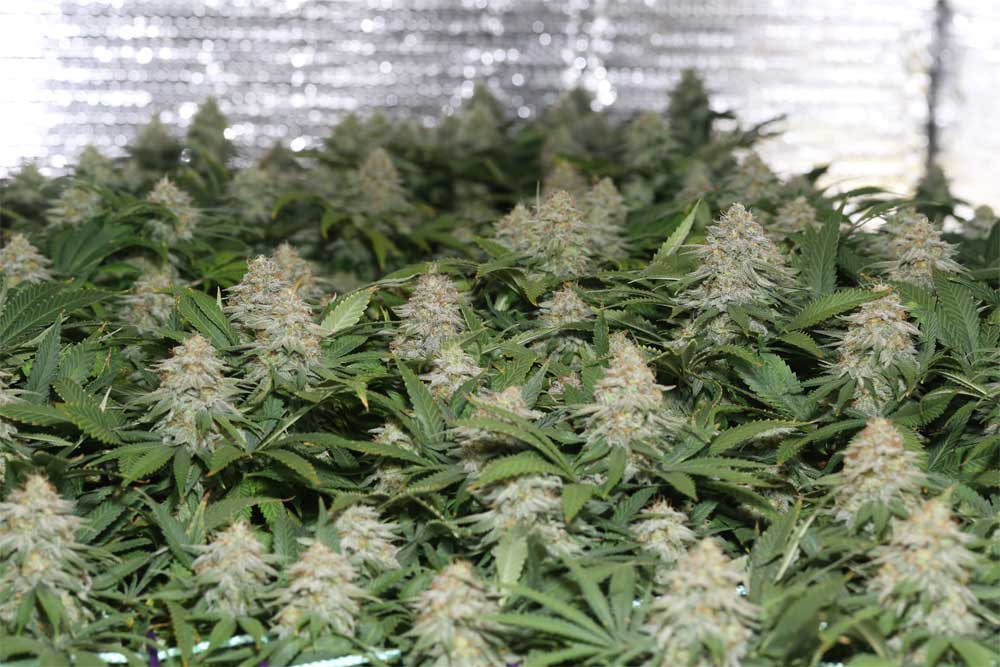 Photo Credit: www.greencamp.com
The most common effects our students described:
     Relaxing 3
     Energizing 2
     Focused 2
     Euphoric 2
     Energized 2
Based on the description from Leafly, the effects are on par with our students. Other descriptors included ceremonial, creative, and goofy.
Durban Poison:
This pure Sativa originates from the South African port city of Durban. Its sweet smell and energetic, uplifting effects have gained popularity worldwide. Durban Poison is the perfect strain to help you stay productive through a busy day when exploring the outdoors or looking for creativity. Growers and concentrate enthusiasts will enjoy the oversized resin glands, making this strain a quality choice for concentrate extraction. The buds are round, chunky, and leave a thick coating of trichomes on almost all areas of the plant. ~ Leafly.com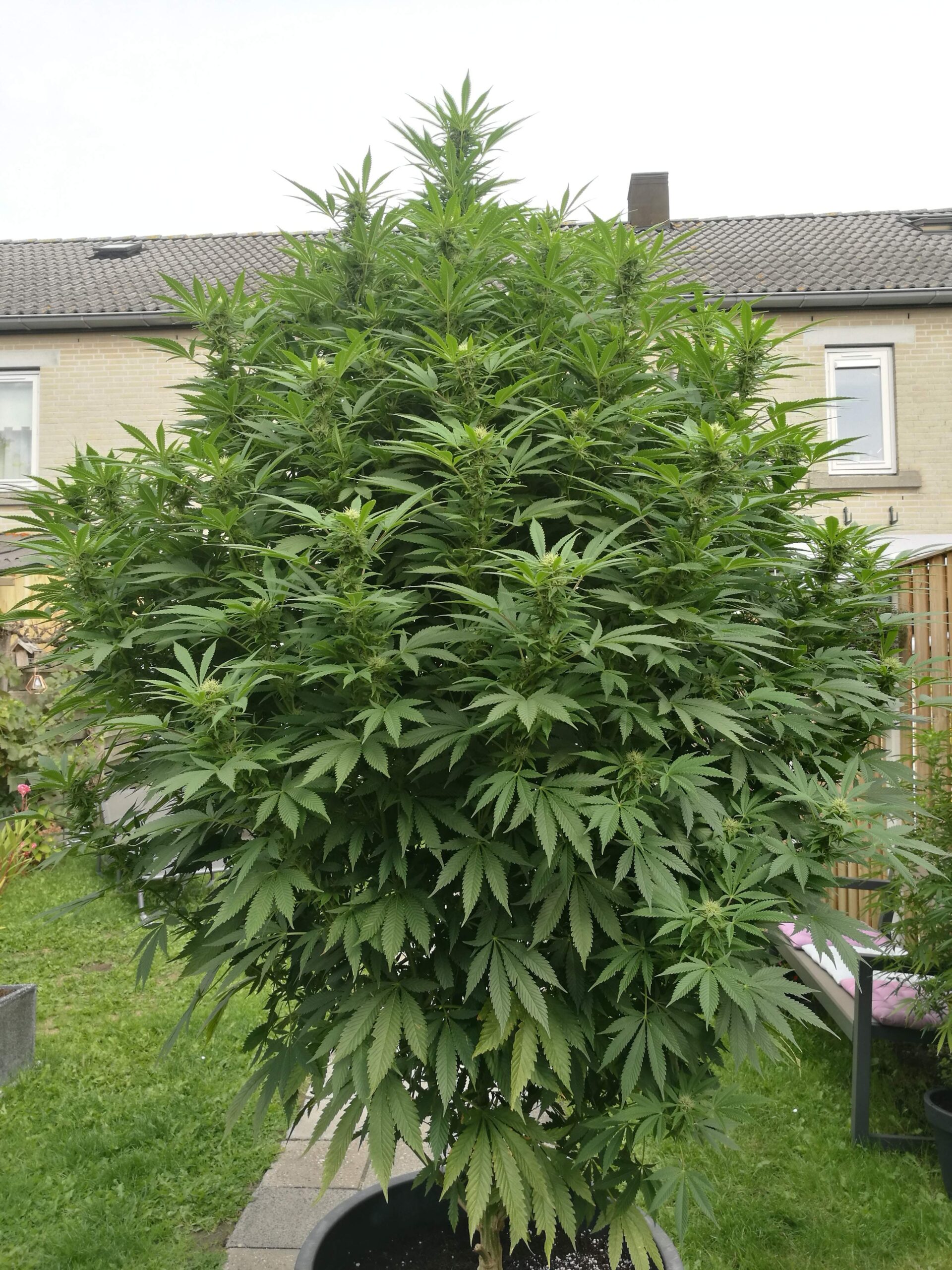 Photo Credit: www.growdiaries.com
The most common effects our students described:
     Focused 5
     Energetic 3
     Relaxed 3
     Euphoric 2
Do you think it's interesting that three people described Durban Poison as energetic, while three others described it as the opposite, relaxing?  It's also important to note that of all the strain submissions, Durban Poison had the widest variety of described effects.
Gelato:
Gelato, also known as "Larry Bird" and "Gelato #42" is an evenly-balanced hybrid marijuana strain made from a crossing of Sunset Sherbet and Thin Mint Girl Scout Cookies. With its balance of Indica & Sativa, this strain produces a euphoric high accompanied by strong feelings of relaxation. Consumers who have smoked Gelato say the effects of the strain come on quickly. You'll be left feeling numb to pain, relaxed, but mentally stimulated and productive. As far as potency goes, Gelato boasts a THC level of 17%, making it an ideal choice for medical marijuana patients seeking relief for pain, fatigue, and insomnia. Novice consumers may want to approach this THC powerhouse cautiously, but those with a high THC tolerance will delight in the heavy-handed effects this strain offers.
Regarding taste, Gelato is sweet and features fruity and creamy flavors and aromas. According to growers, this strain produces buds that bloom in dark purple hues and are illuminated by fiery orange hairs and a shiny white coating of crystal resin. The average price per gram of Gelato is $12. Because Gelato has reached legendary status among cannabis connoisseurs, it is no surprise it's been used to make a variety of other high-quality Gelato strains, including Gelato #3, Gelato #33, Gelato #41, and Gelato #45. ~ Leafly.com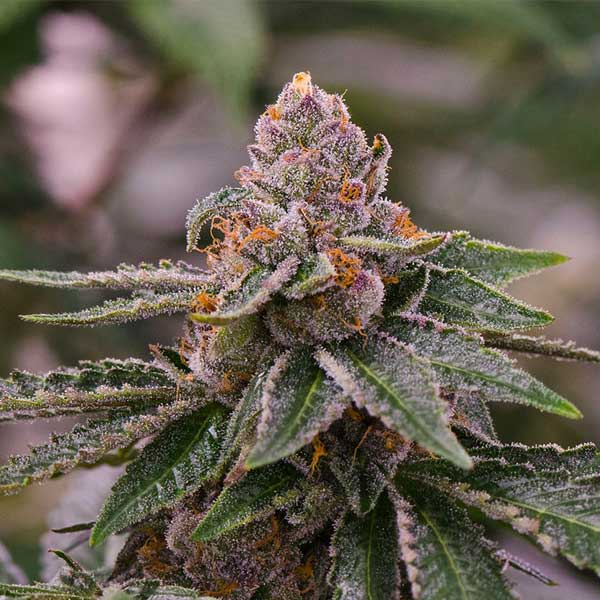 Photo Credit: www.dutchseedsshop.com
The most common effects our students described:
     Relaxed 9
     Focused 3
     Euphoric 3
     Relief 2
Based on the description from Leafly and our student feedback, it appears that the phytochemical profile of Gelato provokes a more calming and relaxing effect across the board. Some other descriptors our students provided, like sleepy, peaceful, productive, and motivated, still don't imply any stimulated or energizing experience.
Gorilla Glue:
Original Glue, also known as "Gorilla Glue," "Original Glue," "GG4," and "Gorilla Glue #4" is a potent hybrid marijuana strain that delivers heavy-handed euphoria and relaxation, leaving you feeling "glued" to the couch. Gorilla Glue's chunky, resin-covered buds fill the room with pungent earthy and sour aromas inherited from its parent strains, Chem's Sister, Sour Dubb, and Chocolate Diesel. Taking first place in Michigan and Los Angeles 2014 Cannabis Cups and the High Times Jamaican World Cup, this multiple award-winning strain's supremacy is no longer a secret. Consumers will search far and wide to get their hands sticky with Original Glue (GG4). ~ Leafly.com
Photo Credit: www.rockymountainhigh.co
The most common effects our students described:
     Relaxed 5
     Euphoric 2
Gorilla Glue's effects are pretty standard among consumers. Some additional descriptions from our students included relief, psychedelic, and enlightened, which all make sense given the couch-lock effects of this strain.
Northern Lights:
Northern Lights, also known as "N.L.," is an indica marijuana strain made by crossing Afghani with Thai. Northern Lights produce euphoric effects that settle firmly throughout the body, relaxing muscles and easing the mind. Consumers say this strain has a pungently sweet and spicy flavor profile that is smooth on the exhale. Medical marijuana patients choose Northern Lights to help relieve symptoms associated with depression, stress, pain, and insomnia. Growers say this strain features purple and crystal-coated buds and grows best indoors with a flowering time of 45-50 days.
Northern Lights stands among the most famous strains of all time, a pure indica cherished for its resinous buds, fast flowering, and resilience during growth. This strain has given rise to famous hybrids like Shiva Skunk and Super Silver Haze. Rumor has it that Northern Lights first sprouted near Seattle, Washington, but was propagated out of Holland after 1985 at what is now Sensi Seeds. ~ Leafly.com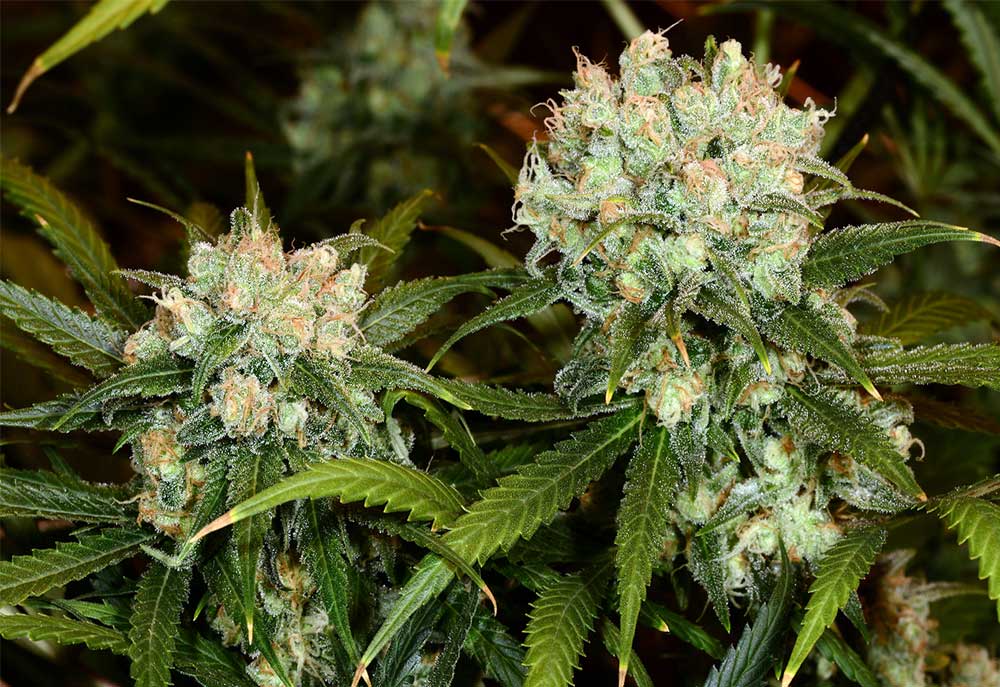 Photo Credit: www.dutchseedsshop.com
The most common effects our students described:
     Relaxed 6
Based on the feedback from our students and the description Leafly provides, this strain is definitely for the relaxation station. However, some students described Northern Lights as energizing, creative, and focused.
Summary of Effects:
Of the Top 5 Strains and the 76 described effects, the following were the most commonly experienced.
     Relaxed 26
     Euphoric 11
     Focused 10
     Energized 6
Regardless of the descriptions by Leafly or the speciation category, nearly every single flower is described as relaxing. Excluding the Top 5 Favorite Strains and their related effects, here is a breakdown of the most repeated (3+ noted) experiences of the other 158 strains. Multiple descriptors were provided for most strains, and synonyms were combined for some categories.
     Relaxed 145
     Energized 75
     Euphoric 57
     Focused 47
     Relief 27
     Creative 24
     Silly 16
     Motivated 6
     Foggy 4
     Aroused 3
What's interesting is how many people described the effects of a strain as both relaxing and energizing. While some described a strain as relaxing, others expressed the same strain as energizing.
Based on this small survey of 254 submissions, it's safe to say that most strains provoke similar effects for many people, but it's hard to say what degree or if it's even the majority.  
Considering the survey was based on everyone's FAVORITE strain, it's apparent that most consumers prefer cannabis that provokes relaxing, calming, and mildly sedative effects that still allow them to feel focused. 
There are many challenges when identifying the effects of a strain. The biggest challenge is the placebo effect. Strain categories like Indica, Hybrid, and Sativa play a significant role in someone's experience. From there, things like tolerance, metabolic health, set and setting, mental health, and more, all influence the high someone will have with a particular cannabis strain.
So, what do you think about these strains and the feedback? Have you experienced the most common effects that many of our students listed, or are you on the opposite side of the effects spectrum?  
Be sure to comment on your experience with the Top 5 Favorite Strains, and don't hesitate to include your favorite strain and how it makes you feel!
P.S. The preferred consumption method was with a joint or blunt!
Note: Leafly descriptions are slightly edited for structure, not content.